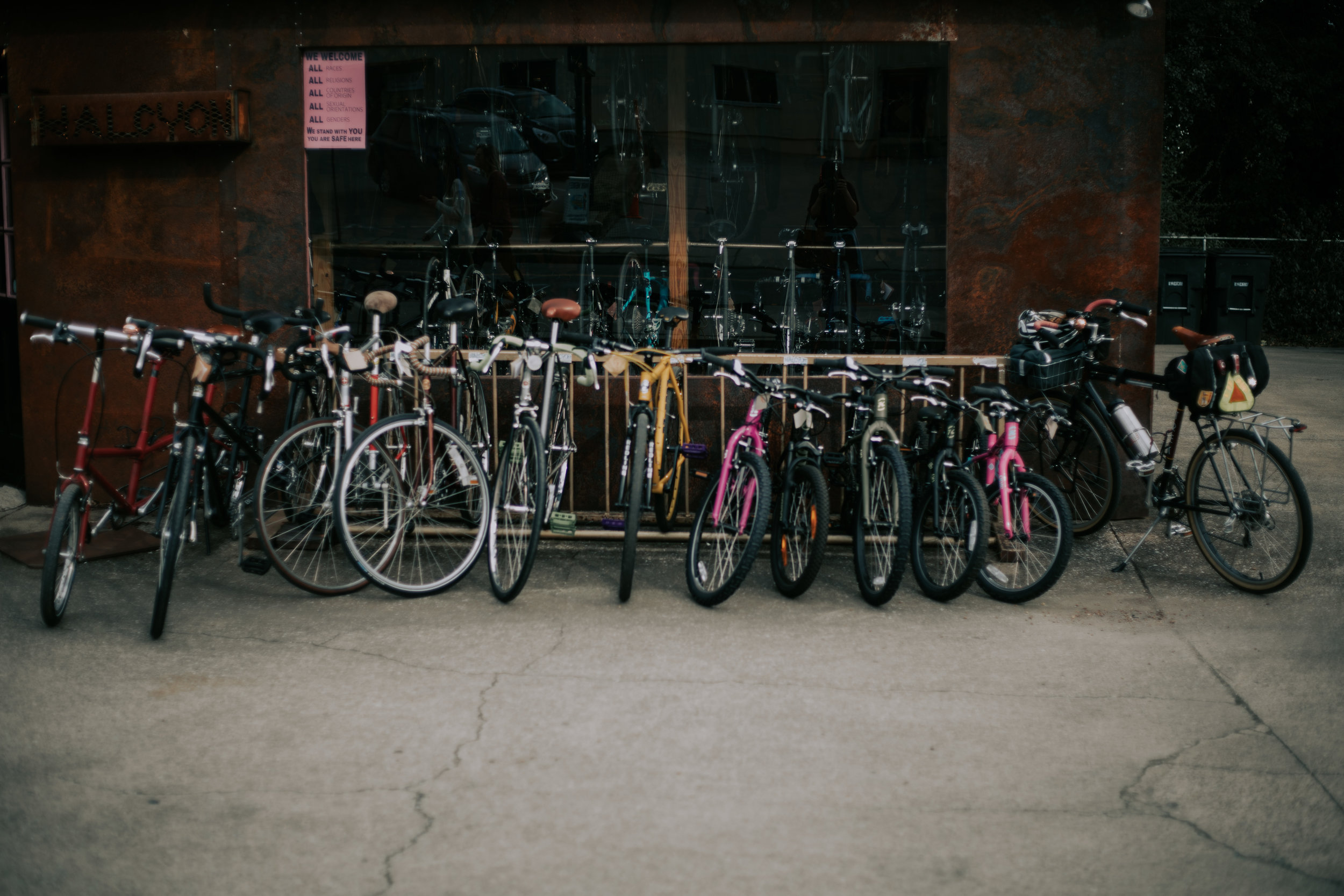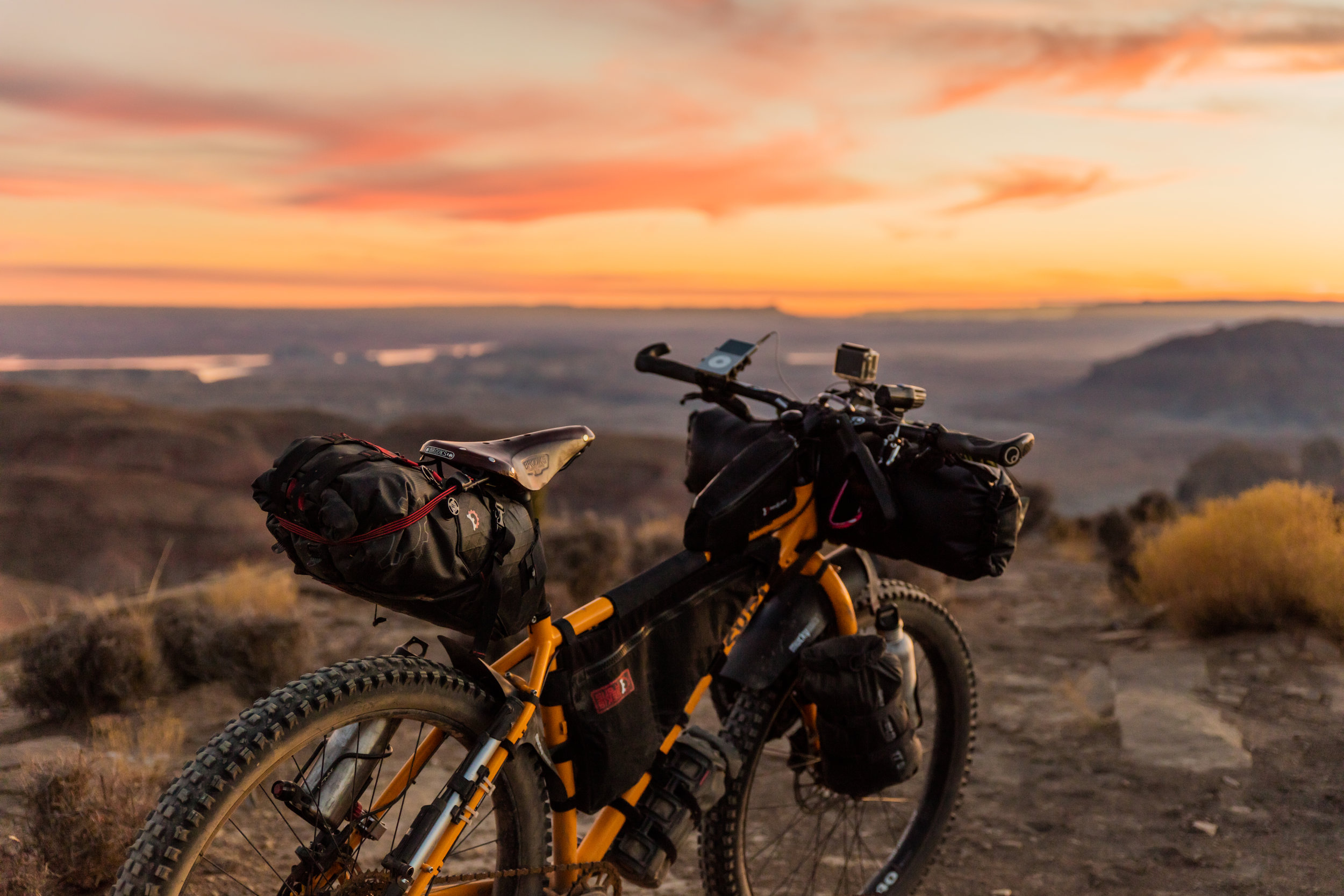 scott bikes
Our Scott Bikes selection is well-suited for new, experienced, and elite riders alike, with price points that appeal to both casual and professional riders. We offer mountain, gravel, road, and e-bikes from Scott Bikes in a wide variety of sizes and styles.
felt bikes
Our selection of Felt bikes offers something for everyone. From the casual, versatile, and fun Felt Verza Path, to the more aggressive e-mountain electric bikes, you're sure to find something that complements your lifestyle within the Felt brand.
santa cruz
Santa Cruz is one of the biggest names in the playing-in-the-dirt community and is designed for experienced and elite level riders with mountains to conquer. Our Santa Cruz line will impress any back country enthusiast with frames for both men and women.
wilier-triestina
Wilier-Triestina has been crafting bikes since 1906, and appeals to elite cyclists looking to elevate their riding experiences. Our selection of Wilier-Triestina bikes offers exceptional quality in the road and gravel categories with the GTR Team and Ciento 10 bikes, and the Jaroon and Jareen bikes, respectively.
de rosa bikes
De Rosa is a premium manufacturer that's been making high quality bicycles since 1953 and also appeals to elite cyclists. We carry the SK Pininfarina and King models. The King is an all-around bike that's lightweight, agile, and comfortable. The SK Pininfarina has more appeal to riders interested in a high-performance, aerodynamic bike.
kink bmx
If we have to tell you what a BMX bike is, you probably shouldn't be buying one. But for those who know, Kink BMX offers a line of bikes for riders of all ages and abilities. Cut your teeth on the Roaster 12" or saddle up on the Whip and dazzle some sideliners.
Opus is a Montreal-based manufacturer that creates high-quality bikes for riders of all ages, skill levels, and riding styles, while promoting a "cycling-as-lifestyle" philosophy. "Better for you. Better for the community. Better for the environment."
DCO Bikes
Quality components and added value define DCO bikes, and we carry a range of sizes and styles of their models. Beginner riders looking to get onto a bike at an affordable price point will find their offerings ideal.
seven peaks
Cyclists looking for value without sacrificing on quality will be well-suited to the Seven Peaks bikes we carry in stock. Offering a variety of styles including road, mountain, hybrid, and youth!
you know you're a mountain biker when…
Excelling in rough terrain, mountain bikes are designed to tackle some of the toughest riding out there. But they're also well-suited for leisurely rides with their laid-back, relaxed riding position—and heavy-treaded tires can be swapped out for slicks if this is what you have in mind. The defining characteristic of a mountain bike would be the suspension, though, which can get heavy as well as expensive, making this an impractical option if most of your riding will be done on paved ground. We offer full suspension and hard tail mountain bikes.
Staff Picks:
(availability subject to change, item may not appear exactly as shown)
new riders:
Scott Aspect,
starting at C$ 829.99
Experienced :
Scott Contessa Scale,
starting at C$ 839.99
elite riders:
Scott Spark,
starting at C$ 2899.99
Calling all #roadwarriors
Built primarily for speed, road bikes can be intimidating to the uninitiated, but often they turn out to be exactly what you're looking for. Distinguishing features like drop handlebars and slick, skinny tires make a road bike hard to miss. Designed to be light and agile, these bikes aren't made to handle heavy loads, making them an impractical option for commuting or touring. They also tend to get uncomfortable on rough terrain, though they make up for this with peerless performance on paved ground.
STAFF PICKS:
(availability subject to change, item may not appear exactly as shown)
new riders:
Scott Speedster,
starting at C$ 1199.99
experienced:
Wilier-Triestina GTR Team,
starting at C$ 3499.99
elite riders:
Scott Foil 20 Disc,
starting at C$ 5239.99
two roads diverged in a wood…why not take both?
Large, padded seats. An upright riding position. Medium-width tires. Sounds pretty relaxed, right? They can be, but hybrid bikes can also come in more aggressive configurations, with front suspension and performance-oriented seats. Hybrid bikes won't perform as well on paved ground as a road bike, nor are they suitable for some of the territory a mountain bike can take a rider to, but they are advantageous for riders looking to enjoy both paved and unpaved surfaces, and are well-suited for commuters who are looking for a bike that can carry more weight.
STAFF PICKS:
(availability subject to change, item may not appear exactly as shown)
New Riders:
Scott Matrix 20,
starting at C$ 899.99
Experienced:
Felt Verza Speed 10,
starting at C$ 1599.99
Elite Riders:
Scott Solace 40 disc,
starting C$ 2999.99
Commuter, fat, gravel, E-bike, youth, bmx…
Of course, there are more than three different categories of bikes, and we're constantly updating our inventory to make sure that we have something for everyone. If you're looking for a specific style of bike, we invite you to enjoy a coffee at our Thorold Superstore's Bike Shop while you browse the racks. But if you're still not quite sure what style of bike is the best fit for you, simply ask any of our experienced bike experts—they'll help steer you in the right direction, provide you with a range of options to test ride, and make sure your new bike is custom-fitted and tailored to you and your lifestyle.
STAFF PICKS:
(availability subject to change, item may not appear exactly as shown)
FAT BIKE
Felt DD70,
starting at C$ 1599.99
GRAVEL BIKE
Wilier-Triestina Jaroon,
C$ 3999.99
e-bike
Felt Sport-E 95S, starting at
C$ 4099.99
Whether you're looking to make your ride easier and more comfortable, or you want to gain a competitive edge, our bike accessories shop will make sure you're outfitted for whatever riding you have in mind.
Below is a list of bike accessories we currently carry:
Helmets by Giro, Bell, and Scott

Pedals by Shimano, Time, and Crank Brothers

Cleats by Shimano, Time, Look, Crank Brothers, and Speedplay

Lights by Serfas, Cateye, and Blackburn

Hydration products by Camelbak

Bottle cages by Zefal, Syncros, and Blackburn

Locks by Abus and Kryptonite

Pumps (floor-, mini-, and co2-) by Syncros and SKS

Tires and tubes by Continental, Michelin, Maxxis, Vittoria, and Schwalbe

Handlebar tape and grips by Lizard Skins, Fi'zi:k, Syncros, and Ergon
Saddles by Fi'zi:k, Syncros, WTB, Selle Royale, and Selle Italia

Saddle bags by Topeak, Fi'zi:k, Syncros, and Lezyne

Paniers, baskets, and racks by Blackburn, Evo, Via, Nantucket, and Linus

Fenders by SKS, Axiom, and Evo

Computers and electronics by Garmin, Cateye, Blackburn, Evo, and Wahoo

Tools by Syncros, Park, and Crank Brothers

Bells and mirrors by Mirrycle Mirror, Knog, Cycle Aware, Linus, and Cateye,

Car racks by Thule and Saris

Lubricants and cleaners by White Lightning, Finish Line, Tri-Flow, and WD-40,

Don't see what you're looking for? Call our bike department at (905) 680-4588 to inquire.
Calling all #wahooligans
Cold, wet, and icy roads are no longer an excuse not to ride. Discover what cyclists all over the world are using to stay on their bikes even when the weather won't allow it. Whether you're a casual enthusiast looking to keep in shape during the offseason, or an elite competitor training for a new challenge, the Wahoo's Smart Trainers are designed to simulate different training environments by adjusting resistance, elevation, and headwind via a suite of apps.
Create your own ultimate home training experience with the following components:
classic indoor trainers
CycleOps Fluid²: Enjoy a quiet and consistent ride with fluid, progressive resistance that simulates a road-like feel.
CycleOps Mag+: Linear resistance and a convenient handlebar-mounted shifter deliver an exceptional workout.
CycleOps Climbing Riser Block: Provides a stable, worry-free ride with either the Fluid² or Mag+ trainers with a three level design that allows you to select three degrees of difficulty.
dial in your setup
A proper bike fit is essential for comfort and performance. After determining your inseam, knee, reach, sternum, and shoulder measurements using our Radlabor™ Body Scan station, our experts will recommend bikes that can be attuned to your exact size. Narrow down your options with a test ride then let us finish fully customizing your bike before you take it home.
Standard Fit: $50.00+tax
Advanced Fit: $100.00+tax
Pro Fit (three hours): $250.00+tax
FREE YEAR OF SERVICE ON ALL NEW BICYCLE PURCHASES (LABOUR ONLY)
special tune-up packages (Labour only):
2-pack: $100.00
5-pack: $200.00
Our experienced bike mechanics are equipped to meet all of your maintenance and repair needs, including:
Tune-ups
Bikes purchased from Front Row: $59.99
Regular bike tuneups:
$69.99
Bikes purchased from department stores: $79.99
Flat Repairs
Tube change: $10 + parts
BMX tube change: $15 + parts
Wheel Repairs
True one wheel: $15-$25
Wheel build or re-spoke: $60
Build and Boxing
Box a bike for shipping: $49
Build and prepare a bike out of the box: $99
Brake and Gear Adjustments
Derailleur Hangar Alignment: $20
Derailleur: $10 ea.
Brakes - rim: $10 ea.
Brakes - mechanical disc: $15 ea.
Brakes - hydraulic disc w/ bleed: $25 ea.
Bike Overhaul (November-April Only)
$200 and up
Part Overhaul (November-April Only)
Fork suspension (excl. parts): $60/hour
Front hub: $30
Rear hub: $35
Headset: $35
Bottom bracket: $35
Parts Installation
BB facing: $50
Bike computer: $15-$30
Crank: $30
Fenders: $15
Forks: $30
Handlebars: $30
Wrap handlebars: $15
Headset: $30
Tube/Tubeless tire:$20 ea.
We carry the latest cycling apparel and footwear from the following brands: